Of Poseidon by Anna Banks
Release Date: May 22, 2012
Publisher: Feiwel & Friends
Source: Digital Copy
Rating:
Buy It: Amazon | IndieBound
Galen is the prince of the Syrena, sent to land to find a girl he's heard can communicate with fish. Emma is on vacation at the beach. When she runs into Galen — literally, ouch! — both teens sense a connection. But it will take several encounters, including a deadly one with a shark, for Galen to be convinced of Emma's gifts. Now, if he can only convince Emma that she holds the key to his kingdom . . .

Told from both Emma and Galen's points of view, here is a fish-out-of-water story that sparkles with intrigue, humor, and waves of romance.
Review
Much like Crewel, I picked this one up because Anna Banks is going to be in my neck of the woods for the Fierce Reads Tour next month. While I loved Crewel, I wasn't as big a fan of this one. It wasn't a bad book, but mermaids just aren't my thing really — I liked The Little Mermaid growing up (and I still do) but otherwise I'm kind of like MEH. So I was a bit nervous going into it — what are mermaid books even about and/or like? Do they talk about smelling like fish? Do they think humans are weird? Are they just like us? Do they have a separate language? Inquiring minds, people.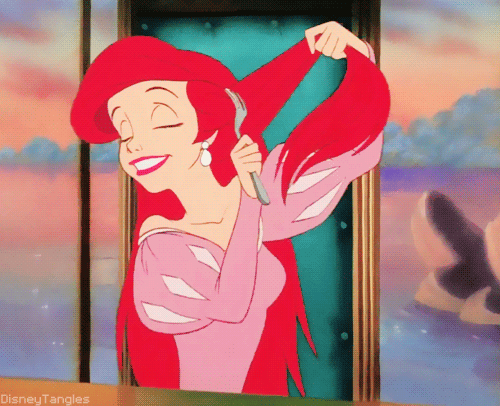 Banks addresses most of these things because the main character, Emma, is a human who knows absolutely nothing about mermaids (or the Syrena as Banks calls them.) It all begins with Emma going on vacation with her best friend's family in Florida when she literally runs into Galen. It's cute, if a bit overdone. Galen thinks there's something about Emma and Emma obviously thinks he's hot but she's on vacation, nothing can come of it, right? That all turns on its head when her best friend is attacked and killed by a shark. During the attack Emma is able to talk to the shark and somehow get it to leave her alone. This is when Galen knows that something is definitely up with her.
Before I go further, however, I must address the fact that Emma's best friend was African-American (extremely cliché with a weave and fake nails at that) and then killed within the first five chapters of the novel. As a rule of thumb, I try not to let race alter my opinion of a novel or think of it at all while reading. Sometimes it's impossible — Hooked is a prime example, as is Eleanor & Park which I DNF — and while this time it's not impossible, I felt compelled to point out that I felt it was in bad taste. I felt it wholly unnecessary to portray the character that way and then play into so many clichés and tropes (one of the biggest being that black people can't swim/always die in the water even if LL Cool DJ did survive Deep Blue Sea.) So that irked me a bit and we weren't even into the meat of the story!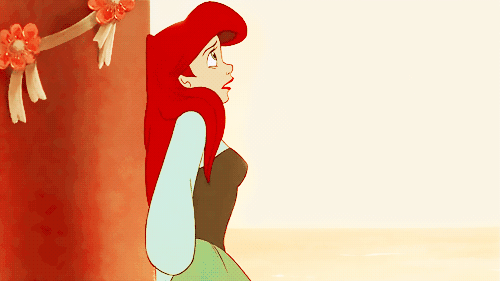 Once we get the meat, it does get interesting, however, so I do need to give Banks points for that. It turns out that Emma is Syrena but she can't transform once she's in the water. Add to that, the fact that she can speak to sea creatures? It's a special gift given to special descendants of Poseidon — Triton's gifts are a bit different (I might also have them backwards so apologies if I do.) Anyway, they can't figure out how she's Syrena because both of her parents are human and Emma is certain that she wasn't adopted. She and Galen do some investigating, with the help of a doctor who is in the know about Syrena, and make some shocking discoveries, leaving for quite a cliffhanger. There were certain aspects that I was expecting but others that I weren't, so the end was actually quite exciting.
Finally, the love story is fairly cliche but easy enough to get behind. Galen is kind of an asshole, but it's not your typical asshole, as he doesn't understand a lot of what actually happens in a human relationship. He's not abusive or anything like that, but he kind of stalks Emma a bit and doesn't realize that isn't okay because HEY HE'S A MERMAID. He truly hasn't interacted much with humans outside of his assistant and the trusted doctor, so the excuse is viable and not like the Edward Cullen "he's a hot vampire" excuse. Galen is ok, I'm not super attached to him, but I wasn't bothered by his borderline overbearing moments because it is early on established that he is not human and does not know how to even pretend to be.
The things that saved the book the most for me were the characters, who were quick witted and feisty, and the interesting storyline. There are royal mermaids included! More appeal to me. While there were some drawbacks, I felt like the good parts were good enough for me to continue on with the series. This is Banks' debut novel and I found her writing quick and fast paced, which I enjoyed so I'm hoping that her writing evolves because I think she shows a lot potential and with the right plot and characters — who knows! I would give this a "quick summer read" status.